JD-Portable Ultrasonic Spot Welding Machine
Working principle of Ultrasonic Spot Welding Machine:
1. The transducer will transfer 28KHz high-frequency electrical energy which is produced by Ultrasonic Generator into high-frequency mechanical vibration which will work on plastic products by Horn.
2. Tens of thousands of times frication each second between one plastic product and the other will be produced by high-frequency mechanical vibration.
3. And then contact area between plastic products will be fused promptly and perfectly.
3. Output power: 300~500W
4. Overall Size: 253mm*312mm*120mm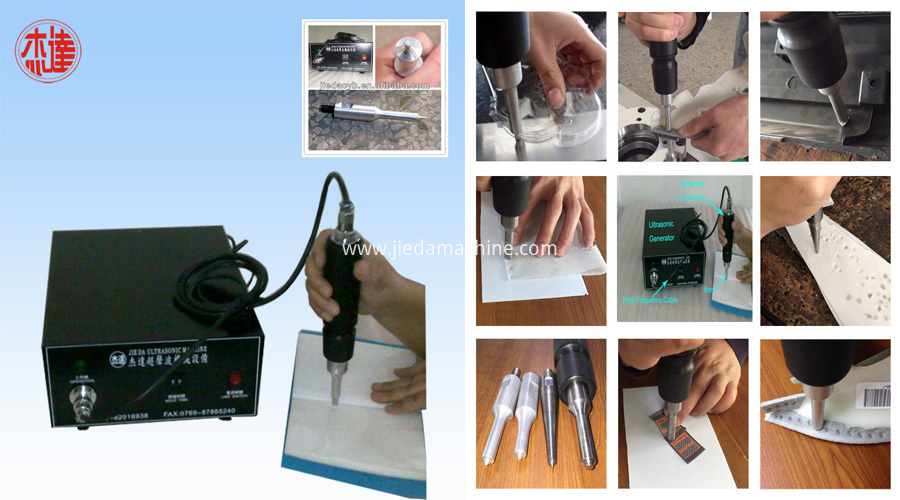 More information would be provided as soon as received your kindly inquiry!!