Ultrasonic Horn
Ultrasonic horn can divide in to Aluminum Ultrasonic Horn, Steel Ultrasonic Horn and titanium ultrasonic horn according to different materials. It suitable for ABS, PP, PE, PC, PUC,PMMA, PS, PPS, PBT, PETG, HIPS and other plastic materials. You can choose the mold head material according to your product characteristics. The size of ultrasonic horn we can made by the customers requirements.
The advantages of the ultrasonic horns
1 frequency stability, durable;
2 small current, calorific value is small, can work long hours;
3 strong applicability and can be used for different environment;
4 convenient installation and debugging
Suitable model are: non-woven bag, mask machine laminating paper cups welding, etc
Specification
1.Kinds of ultrasonic welding horns available according to your requirements.
2.Applied for welding plastic products,and install with Ultrasonic Welding Machine.
3.Customized mold and customized size.
4.The mould has the excellent performance and the best quality.

The pictures of the ultrasonic horn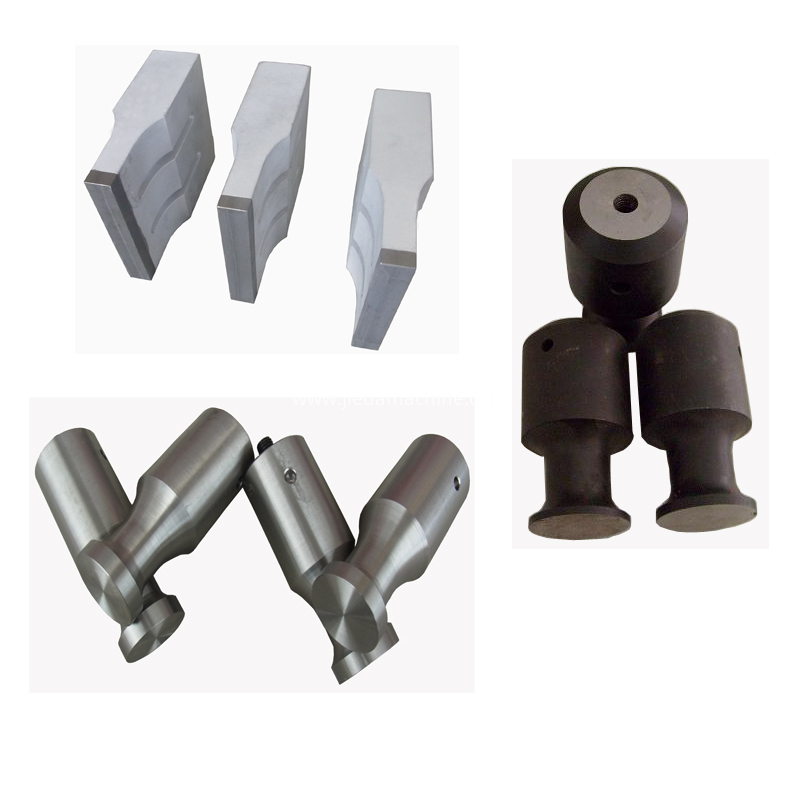 Our services
1. Each machine is manufactured by professional experienced staff.
2. Production process is under strict supervision and adopts China and world top production engineering.
3. The warranty time is one year. Quick-wear part is excluded.
4. When warranty date expires, lifetime maintenance service is provided.
5. We can also offer PVC, PE films, BOPP films, stamping dies, hot foil papers etc.
6.Customer's site installation, training& maintenance available.
7.12-24 hours online service by Email, Fax,video online for basic setup and repairs.
8.12 months warranty for machine. life-long technical support